Our Village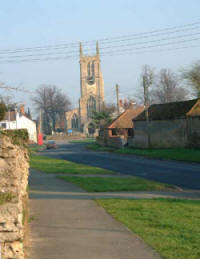 Formerly known as, 'The Parish of Morton' and the quiet picturesque hamlet of Hanthorpe, the name was changed in the autumn of 2004 to avoid confusion with another named 'Lincolnshire Parish of Morton' near Gainsborough.

Morton and Hanthorpe has its own shop and post office, a public house, 2 Churches, a primary school,
Set in a rural environment the village offers wide social and recreational activities organised by the various committees.
In 2004 the village came first in its category of the Best Kept Village competition and the Parish Council was awarded Quality Status, one of only two villages in Lincolnshire to achieve this.
© Gordon Lack