Club Active - Breakfast and After School Club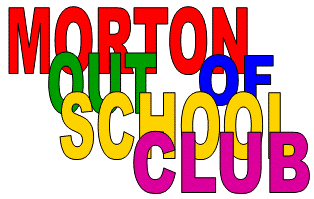 Welcome to ClubActive.
Our Club is fully registered with OfSTED under the school's registration. All staff are first aid and food hygiene trained and fully CRB checked. The club will offer the Early Years Foundation Stage (EYFS) curriculum to our Reception aged children. Zoe Walsham (Manager) and Lauren Rollings are very keen to establish a calm, safe, caring and supportive environment for the children. If you choose, as a parent, to use the facility, Zoe and Lauren will make you fully aware of the policies and procedures they will use when your child starts.
Morton Club Active's ethos is:
To offer all children in attendance a safe, fun, caring environment where they can be themselves.
To work with the school and parents to enable us to help each child reach their full potential.
Although separate from the school, the team will work alongside your child's class teacher to find out more about them and support them. (access to school information will be with parental consent)
A Morning Session
From 7.50am Meet and greet children ensuring they are signed in the register
7.50am-8.40am Activities set up/free play
Arts and Crafts, puzzles, games
Age appropriate activities (including areas of the EYFS for reception children)
8.00am-8.20am Breakfast available
cereals, toast with butter or spread
variety of fruit
8.45am Children to collect bags and coats and walk to their class
An Afternoon Session
3.15pm Children walk in to club from their designated class rooms– carry out the register
3.15pm-5.50pm Varied activities covering all ages and individual needs
4.00pm Healthy snack available. Water and Milk.
The Out of School Club is a non-profit making organisation and will only seek to cover our staffing costs, resources and other items. As a result we will try and keep our fees as low as possible.
Scale of Charges:
Morning Session (7:50—8:50) - £3:50
Full Afternoon Session (3:15—6:00) - £6:50
Half Afternoon Session (3.15pm-4.30pm) - £3.50
(10% discount for siblings)
Late pick-ups after 6pm will be charged at £10 for the first 10 minutes and £10 for every 10 minutes
Booking:
All sessions should be booked in advance with the exception of September when bookings can be made on the 5th September and you will have 2 weeks to pay for that half term.
Advance bookings will not be accepted if money is owed.
All fees are non-refundable even if cancelled, however exceptional cases may be considered by the Manager.
If you need to cancel your child's place please give 1 half term's notice.
Children that are attending Teacher led after school clubs and then go to club active will now be charged from 3.15pm
ALL SESSIONS MUST BE PRE-BOOKED
Booking flexible /occasional sessions
Any additional sessions requested by parents / carers are subject to availability as we must ensure that we have sufficient staff on site.
Additional sessions will be charged as a higher rate per session to cover extra admin costs.
No parent/carer should consider a booking as being accepted until a member of the Club Active staff has confirmed the booking.
Children who turn up at the club to attend additional sessions without the parent/carer first booking will be looked after whilst their parent is called to come and collect them.
Terms and Conditions
See below