Music and the Arts
We are very proud of the high quality Music and Arts learning experiences we offer at Morton CE Primary School.

From the age of 7 children can choose from a range of instruments such as the clarinet, trumpet and flute. They then have weekly lessons with our visiting Music Teacher Mr White. There is a charge for these lessons but recorder club, which also introduces children to the world of reading musical notation is free and is run by Mrs Harrison and Mrs Cappitt during school lunchtimes.
Samba group at Morton's Got Talent - All children are invited to perform any 'act' they choose at this yearly event!
We took a group of children to take part in SambaFest at Bourne Westfield Primary School where over 800 children were playing instruments as part of a giant Samba experience.
Music and Drama club, run by Mrs Harrison, has recently resulted in performances which parents have been invited to watch. A Royal Opera House project for schools giving a flavour of the opera 'Carmen' and a Shakespeare piece exploring the play 'Macbeth'. Mrs Harrison has also, in 2018, gained her Certificate for Music Educators qualification through Northamptonshire University.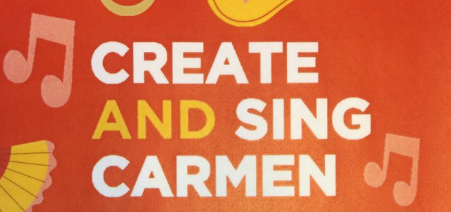 We held a 'Georges Seurat' Cross Arts Day involving Music, Drama, Dance, Poetry and Painting. All the classes across the school took part.
Otters Class recreated his famous pointillist painting 'A Sunday Afternoon on the Island of La Grande Jatte'.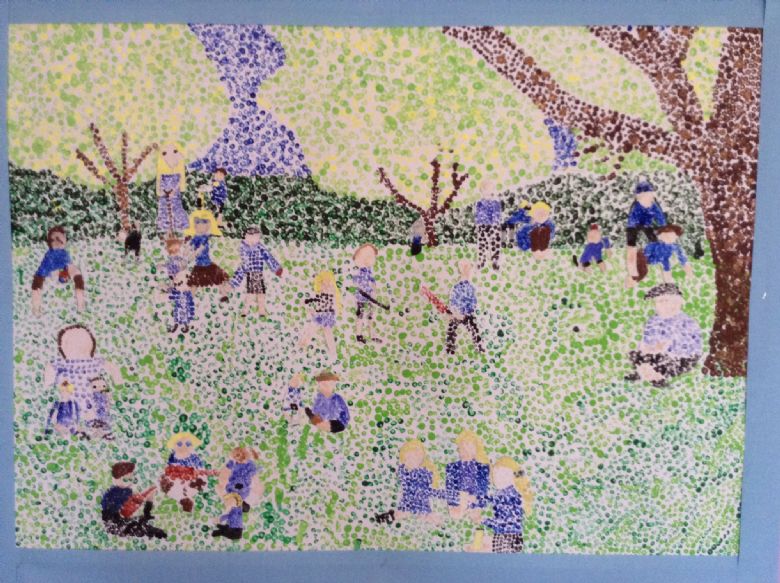 Hedgehogs created collaborative paintings.